Boise State University (BSU) Food Bank
AAUW is now contributing to the BSU Campus Food Pantry.  The pantry offers nourishing and cost-effective meals and provides nutritional education to students facing food insecurity. Donations will be collected at branch meetings. Check your newsletter for current list of needs.  Donations are greatly appreciated.  Contact Tracy Bicknell-Holmes and Kathy Scott for more information.
Menstrual Products Drive
Many local junior high and high schools are in dire straights when it comes to having menstrual products available for female students who cannot afford supplies and actually stay home from school as a result. Contact Ashley Alloway for more information.
STEM
AAUW supports promoting and strengthening science, technology, engineering, and math (STEM) education, especially for girls and other underrepresented populations. These efforts will increase America's competitiveness by reducing barriers that deter women from pursuing academic and career goals in these fields.
In 2018 we began the branch's second year as partners with the Stem Action Center (SAC).  In 2018 a check for $9,383.16 from AAUW Boise Area Branch was matched by $10,000 from Idaho STEM Action Center. We jointly contributed $18,183.13 to Girl Scouts of the Silver Sage. Eighty percent of those funds funded STEM camp scholarships, the remaining twenty percent was donated to their new STEM Resource Room that is currently in the planning stages.
AAUW & STEM AC contributed a joint amount of $1,200 to ACE Aviation for 20 aviation camp scholarships for teen girls. Ace Aviation and Ace Academy Living Lab, in collaboration with Boise State University, introduces our sponsored teenage girls to the world of flying and aerodynamics. Check out the Ace Academy Living Lab video here: https://www.youtube.com/watch?v=x9ydsLmkOsQ.  Let's train girls to fly!!
Local branch members have volunteered at science workshops and at the Idaho Discovery Center. The 2015-18 AAUW Boise Area Branch STEM strategy included:
Lobbying the Idaho Legislature successfully for STEM legislation, and
supporting the recently established Idaho STEM Action Center in reaching its goals.
Through these efforts we hope to encourage students to experience the thrill of discovery in STEM fields and encourage them to pursue the challenges of those fields! Contact our STEM Chair Deborah Newton for more information and to get involved.
Please help fund the advancement of our STEM Project.
THANK YOU!!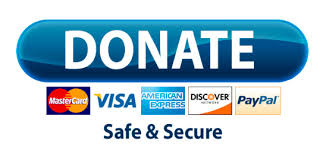 Donations will support STEM activities for local girls!
Due to the incredible generosity of AAUW Boise Area Branch members, our branch donated $8,783.16 to the Girl Scouts of Silver Sage to provide scholarships for Girl Scouts to attend STEM camps. The branch was honored to partner with the Idaho STEM Action Center on this worthwhile effort. Donna Looza and Sylvia Chariton participated in the check presenting ceremony, along with Idaho First Lady Lori Otter and STEM Action Center Executive Director Angela Hemingway.
In 2017, our branch donated $5,789 to the Girl Scouts of Silver Sage to provide scholarships for Girl Scouts to attend STEM camps. The branch was honored to partner with the Idaho STEM Action Center on this worthwhile effort.
---
Statehouse Lobby Corps and Issue Advocacy
The branch's latest incarnation of AAUW's citizen lobby corps began in 2015. The team's mission is to advance AAUW of Idaho priority issues during the Idaho legislative session. Key issues chosen for focus during the 2017 legislative session included the following: Add the Words, Early Learning, Education Funding, Human Trafficking/Sexual Assault, Close the Gap and STEM.  Visit the AAUW Idaho Advocacy page for more information. Join us and make your voice heard! Contact our branch public policy chair for more information.
Members join Branch Co-President Kathy Scott and Public Policy Chair Julie Custer at the Idahoans for Healthcare Rally at the Statehouse on July 6, 2018.
Members attended the Families Belong Together rally at the Statehouse on June 30, 2018.
Members representing AAUW march from the Idaho State Capitol to the Idaho Anne Frank Memorial in Boise to support the March for Health Care, July 15, 2017. Last two photos show Statehouse Lobby Corps members attending Health Care policy listening session, January 24, 2018.
AAUW Idaho members flock to the Idaho State Capitol and Boise City Hall to celebrate the Women's March on Idaho, January 21, 2017
---
Read the Idaho Statesman Guest Opinion pieces written by Sylvia Chariton and Amy Bruggeman in 2016 here. Chariton addresses Title IX; Bruggeman discusses the need to fill the current Supreme Court vacancy, following the death of Justice Scalia.
Equal Pay Day was Tuesday, April 14, 2015. The branch met at the Riverside Hotel for 'UnHappy Hour,' to recognize the symbolic day and celebrate Lilly Ledbetter's birthday. Download an event flyer and brochure.  Visit FightForFairPay.org for more information about pay equity.  In 2016, 2017 and 2018, the branch held less formal "UnHappy Hours" for members to mark Equal Pay Day.
VOTER REGISTRATION AND EDUCATION
AAUW recognizes the importance of an educated voting public. The AAUW Boise Area Branch has become a powerful voice to advance gender equity for women and girls through research, education, and advocacy. The branch focuses on public policy and educating voters. Voter registration and education activities include:
Registration drives: Branch members may participate in occasional general voter registration drives throughout the community.
Workshops: Branch members and community volunteers may participate in development and delivery of voter education and registration workshops requested by groups and/or schools.
Candidate/issue forums: Branch members may participate in planning, directing and conducting non-partisan issue and/or candidate forums.
New voter registration: ISeptember 24, 2019, was National Voter Registration Day, a non-partisan, unofficial nationally recognized day aimed at encouraging all eligible voters to register and make their voices heard. AAUW Boise Area Branch was on the Boise State campus registering college students and advising them about voter participation protocols. AAUW's goal is to register, educate and turn out millennial voters nationwide. Thank you Chris Stokes, Cathe Scott, Gail Kirkpatrick, Phyllis King, Gertrude Arnold, Anita Havey, Amy Steckel, and Sandy Streif for a job well done!
On November 2, 2019 members celebrated Idaho suffrage and commemorate the state's leading role in giving women the right to vote with a statewide Get Out The Vote. Read about the event here.
For more information about voting in Idaho go to: https://idahovotes.gov/