Boise Area Branch STEM Project
AAUW supports promoting and strengthening science, technology, engineering, and math (STEM) education, especially for girls and other underrepresented populations. These efforts will increase America's competitiveness by reducing barriers that deter women from pursuing academic and career goals in these fields.
In 2018 we began the branch's second year as partners with the Stem Action Center (SAC). Check their website or our own Calendar page for upcoming events.
Local branch members have volunteered at science workshops and at the Idaho Discovery Center. The 2015-18 AAUW Boise Area Branch STEM strategy included:
Lobbying the Idaho Legislature successfully for STEM legislation, and
supporting the recently established Idaho STEM Action Center in reaching its goals.
Through these efforts we hope to encourage students to experience the thrill of discovery in STEM fields and encourage them to pursue the challenges of those fields! Contact our STEM Chair Donna Looze for more information and to get involved.
Please help fund the advancement of our STEM Project.
THANK YOU!!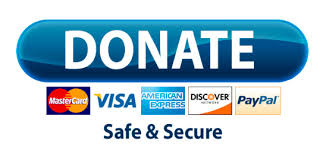 Project Recognition
In addition to our more traditional college scholarship, the Boise Area Branch developed Project Recognition to bring attention to Treasure Valley high school students who have gone above and beyond by serving their communities through extra curricular achievements.  Students chosen are honored at a ceremony and receive a monetary award. To nominate a high school student:
Fill out the Recognition Nomination Form.
Nominee fills out the Recognition Application.
Submit completed forms to Project Recognition Chair Lee Hipsher.
Tax-deductible contributions to Project Recognition may be sent to the branch finance officer. Please send your check, payable to AAUW Boise Area Branch, Inc., to Cathy Ransom, P. O. Box 2375, Eagle, ID 83616 before MAY 30, 2018. Check back for a new address this summer/fall, as we transition to a new officer and address.
Please specify "Project Recognition donation" in the memo line of your check. Thank you.
Statehouse Lobby Corps and Issue Advocacy
The branch's latest incarnation of AAUW's citizen lobby corps began in 2015. The team's mission is to advance AAUW of Idaho priority issues during the Idaho legislative session. Key issues chosen for focus during the 2017 legislative session included the following: Add the Words, Early Learning, Education Funding, Human Trafficking/Sexual Assault, Close the Gap and STEM.  Visit the AAUW Idaho Advocacy page for more information. Join us and make your voice heard! Contact Kathy Scott for more information.
Branch members staffed a booth at the Fifth Annual Community Progressive in Julia Davis Park on June 27, 2015. We met and mingled with the crowd and enjoyed the festivities, despite the extreme heat.
Equal Pay Day was Tuesday, April 14, 2015. The branch met at the Riverside Hotel for 'UnHappy Hour,' to recognize the symbolic day and celebrate Lilly Ledbetter's birthday. Download an event flyer and brochure.  Visit FightForFairPay.org for more information about pay equity.  In both 2016 and 2017, the branch held less formal "UnHappy Hours" for members to mark Equal Pay Day.
At Boise's February 11, 2015, branch meeting, Merikay Jost and Maricela Artalejo discussed "Human Trafficking in Idaho." Read the article about the presentation in the Boise Weekly.
Read the Idaho Statesman Guest Opinion pieces written by Sylvia Chariton and Amy Bruggeman in 2016 here. Chariton addresses Title IX; Bruggeman discusses the need to fill the current Supreme Court vacancy, following the death of Justice Scalia.
Title IX Education Project
Branch President Sylvia Chariton wrote an Idaho Statesman Guest Opinion piece (follow link in previous paragraph) on September 1, 2015, about Title IX. Chariton summarized the law's many benefits, well beyond sports. Although most of us think of Title IX as opening sports to women, the law encompasses much broader requirements for educational institutions that receive federal funding to ensure that their operations are free from discrimination. An area of special concern is the necessity for schools to accommodate gender-nonconforming people. Chariton has been speaking to Idaho audiences about the law. Visit our Contact page to connect and engage. Learn more about AAUW's work on Title IX here.
Boise State University's (BSU) Impact Scholars Program
Without the support systems in place that most students enjoy, former foster youth often drop out of college before completing their degrees.  In 2012 alone, 202 Idaho youths reached the legal age of adulthood (18 years) and aged out of foster care. Of these 202 young people, only 51 accessed federal Education Training Voucher funds to attend college and just two percent of these students are likely to complete their degrees.
BSU initiated the Impact Scholars Program to provide support services targeting this group, ranging from housing support, academic advisement and employment services, to career counseling and supplemental support services.
AAUW Boise Area Branch was in a community partnership with BSU's Impact Scholars Program. From care packages to cooking lessons and budget counseling, Boise Branch members reached out to these young students with one goal in mind – to provide the support they need to stay in school until graduation. Future assistance may include job counseling, interview skill training and hosting community dinners.  We look forward to developing a long-term relationship with these students. Branch members with time and expertise to share are encouraged to review and submit the project resource list. Contact Andy Gibson for more information.  NOTE: As of September 7, 2016, this project is suspended pending further notice.