The Boise Area Branch 
The Boise Area Branch was formed in 1909 and originally named the College Women's Club. Jane Hoover served as the first president. At that time, the national organization was called the Association of Collegiate Alumnae (ACA), and in 1910 a delegate was sent to the national convention in Denver.
Since then, the branch has grown to be a powerful voice for equity in Idaho's capital city. The branch is actively engaged in public policy work throughout the year, and maintains a presence at the Statehouse during the Idaho legislative session.  Visit our AAUW of Idaho Advocacy page to see what issues the AAUW Idaho Statehouse Lobby Corps is tracking, and view photos on our Special Projects  and Photo Gallery pages to see the branch in action.
Over the years, members have developed a number of eclectic interest groups, which bring like-minded women together to address cultural and social topics, and to have fun!  See the Interest Groups page for more information and get in on the fun. Branch members also support local scholarships and work on special projects like Title IX, Project Recognition, STEM, and Get out the Vote. Our many fundraisers enable us to support local projects, team with like-minded allies, and further AAUW's mission.
The branch holds monthly meetings September to May, with many program meetings open to the public.  Please visit our Calendar page for scheduled programs.
Beef Wellington Dinner benefitting AAUW Boise Branch. Six members bought the dinner at our April fundraiser.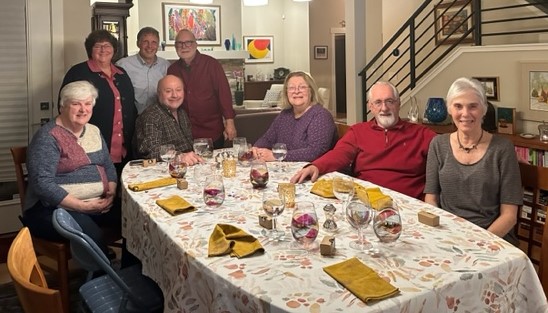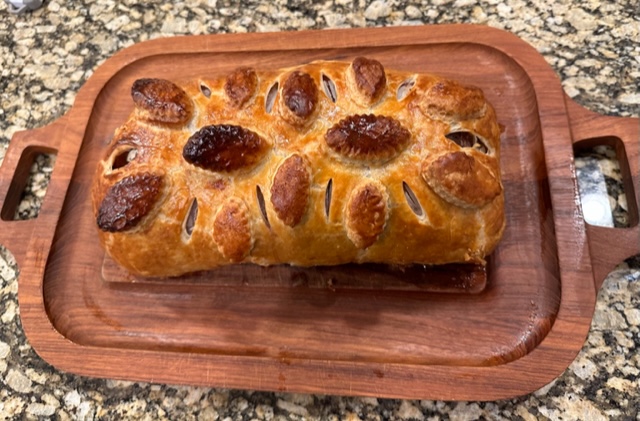 Part of Something Bigger
The American Association of University Women (AAUW) is a nationwide network of more than 
170,000 members and supporters, 1,000 branches, 800 college/university institution partners, and over 100 student organizations.

Since 1881, AAUW members have examined and taken positions on the fundamental issues of the day — educational, social, economic and political. View a pictorial history of AAUW's place in women's history here.  Our commitment to our mission is reflected in all aspects of our work.
AAUW's Mission and Value Promise
AAUW advances equity for women and girls through advocacy, education, and research. By joining  AAUW, you belong to a community that breaks through educational and economic barriers so that all women and girls have a fair chance.