Inez Robb Scholarship: Today 
The branch funds the Inez Robb Scholarship, which is administered by the Idaho Community Foundation.
The AAUW Boise Area Branch Inez Robb Scholarship is awarded annually to a female degree-seeking junior or senior student attending Boise State University.  Scholarship applications may be found at the Idaho Community Foundation's website idcomfdn.org. Email questions to Nancy Otterness, branch scholarship contact.
Tax-deductible contributions to build the scholarship fund may be made securely online via PayPal or sent directly to the branch finance officer. Just click the button below to process your donation.

Or, mail your check, payable to AAUW Boise Area Branch, Inc., to:
AAUW Boise Area Branch Finance Officer
PO Box 16548, Boise 83715-5353
Please specify "Inez Robb Scholarship donation" in the memo line of your check
THANK YOU for your generosity!
Service Recognition Scholarship
In addition to our academic college scholarship, the AAUW Boise Area Branch developed a Project Recognition Scholarship, recently renamed Service Recognition Scholarship to recognize and award Ada County public high school senior girls who have given back to their schools and/or communities through service projects. Each year two Ada County public high schools are asked to submit nominees. The recommendations are reviewed by the branch's Service Recognition committee and awards are presented at the February branch meeting.
This past year, we awarded two $1000 scholarships to a Timberline High School student and a Frank Church High School student.
Tax-deductible contributions to Service Recognition Scholarship may be sent to the branch finance officer. Please send your check payable to AAUW Boise Area Branch, Inc. to AAUW Boise Finance Officer, PO Box 16548, Boise 83715-5353. Please specify "Service Recognition donation" in the memo line of your check.
Inez Robb Scholarship: The Backstory
The branch's scholarship tradition began in 1909, when the Boise Women's College Club formed and began raising money with masked balls, puppet shows, teas and lectures. At that time, the club's scholarships were restricted to female Boise High School graduates who would be attending the University of Idaho (U of I). After the establishment of Boise Junior College in 1932, a second award for freshman women was created.
In 1918, upon her Boise High School graduation, Inez Robb, nee Calloway, was awarded a $200 scholarship by the Boise Women's College Club.  Robb had already started her career path as the high school reporter for a Boise newspaper; she went on to attend the U of I and then University of Missouri's Journalism School before embarking on a career as the most famous female reporter of her era.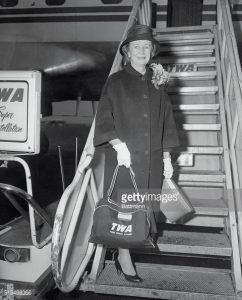 Robb traveled the world covering many of the most important stories of her time, and wrote a syndicated daily column in Hearst newspapers for 15 years. She and her husband, public relations man Addison Robb, retired to Arizona prior to her death in 1979.
In her will, Inez Robb remembered the generosity of the College Women's Club some 60 years earlier.  A search by a Tucson lawyer led him to the AAUW Boise Branch, the descendant of the original club, which had affiliated with AAUW in the 1930s. Robb bequeathed one percent of her estate to what had become the AAUW Boise Branch, enabling the establishment of a scholarship in her memory in the early 1980s.
The scholarship fund grew thanks to the generous contributions and fundraising projects initiated by branch members over the years. When former branch president and prominent Boisean Maude Largent Cosho passed away in 1981, over $800 was endowed to the scholarship fund.
Finally, in 1997, Scholarship Committee Chair Nancy Otterness was instrumental in shifting governance from the AAUW Boise Branch Board Scholarship Committee to the Idaho Community Foundation (ICF), ensuring that the fund would prosper for years to come.  Although the Inez Robb Memorial Scholarship Fund's administration was entrusted to the ICF, the AAUW Boise Area Branch scholarship chair continues to participate in the annual selection of scholarship recipients.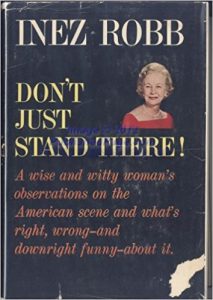 To this day, the legacy that began nearly 100 years ago persists, inspiring and assisting young women to attain higher education and achieve their goals.
Compiled in 2014 by Kathy Haley from branch historical accounts including Boise Branch Newsletter articles: "Case of the Missing Heiress," by Joanne Hunt Smith, Scholarship Committee, October 1997; and "Inez Robb Memorial Scholarship," by Nancy Otterness, Scholarship Committee Chair, November 1997. Images were added in 2017, from a fundraising flyer by branch member Karen Svea Johnson.