The Boise Area Branch 
The Boise Area Branch was formed in 1909 and originally named the College Women's Club. Jane Hoover served as the first president. At that time, the national organization was called the Association of Collegiate Alumnae (ACA), and in 1910 a delegate was sent to the national convention in Denver, Colorado. Over the years, the branch has been a powerful voice for equity in Idaho's capital city.
The branch meets monthly, September through May. Elected officers for the 2017-2018 term are:  Sylvia Chariton, president; Susan Lamberson, president-elect; Dena Duncan, membership vice president; Norma Lloyd and Carolyn Moore, program co-vice presidents; Cathy Ransom, finance officer; and Mary Ruckh, secretary. Find complete board information on our Contact page.
Over the years, members have developed a number of eclectic interest groups, which bring like-minded women together to address cultural and social topics, and to have fun!  See the Interest Groups page for more information and get in on the fun.
Upcoming programs will be posted to the Boise Branch Calendar as they become available; time and location are added as they are confirmed. For more information, consult the most recent newsletter, posted in the sidebar.  Visit our About page to learn more about us and what we do, and read more about the branch's community involvement on our Special Projects page.
State conventions are held every two years, hosted by an Idaho branch. The 2016 AAUW Idaho Convention was hosted by the AAUW Coeur d'Alene Branch. Find state and national convention information on our AAUW Idaho website or the AAUW Idaho Calendar page.
We had the opportunity to meet and hear from two outstanding AAUW women at our 2017 holiday luncheon: Ana Costa from Brazil, who received an AAUW International Fellowship for her Masters of Public Administration at Boise State University, and Eva Rodriguez, who has been appointed as a delegate to the AAUW Student Advisory Council. Eva is also a BSU student.
Due to the incredible generosity of AAUW Boise Area Branch members at this spring's silent auction, our branch donated $5,789 to the Girl Scouts of Silver Sage to provide scholarships for Girl Scouts to attend STEM camps. The branch was honored to partner with the Idaho STEM Action Center on this worthwhile effort. Others pictured were (left to right) Finia Dinh (STEM Action Center); Joanne Taylor (Girl Scouts of Silver Sage); the First Lady; Jeanie Pattan (Girl Scouts of Silver Sage); and Boise Area Branch President Sylvia Chariton, who represented members at the presentation.
Members representing AAUW march from the Idaho State Capitol to the Idaho Anne Frank Memorial in Boise to support the March for Health Care, July 15, 2017. Last two photos show Statehouse Lobby Corps members attending Health Care policy listening session, January 24, 2018.
Gender Pay Gap: Read the Report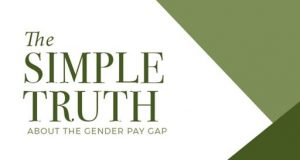 You've probably heard that men are paid more than women are paid over their lifetimes. But what does that mean? Are women paid less because they choose lower-paying jobs? AAUW's The Simple Truth about the Gender Pay Gap succinctly addresses these issues by going beyond the widely reported 80 percent statistic.
Read more.
AAUW Idaho members flock to the Idaho State Capitol and Boise City Hall to celebrate the Women's March on Idaho, January 21, 2017